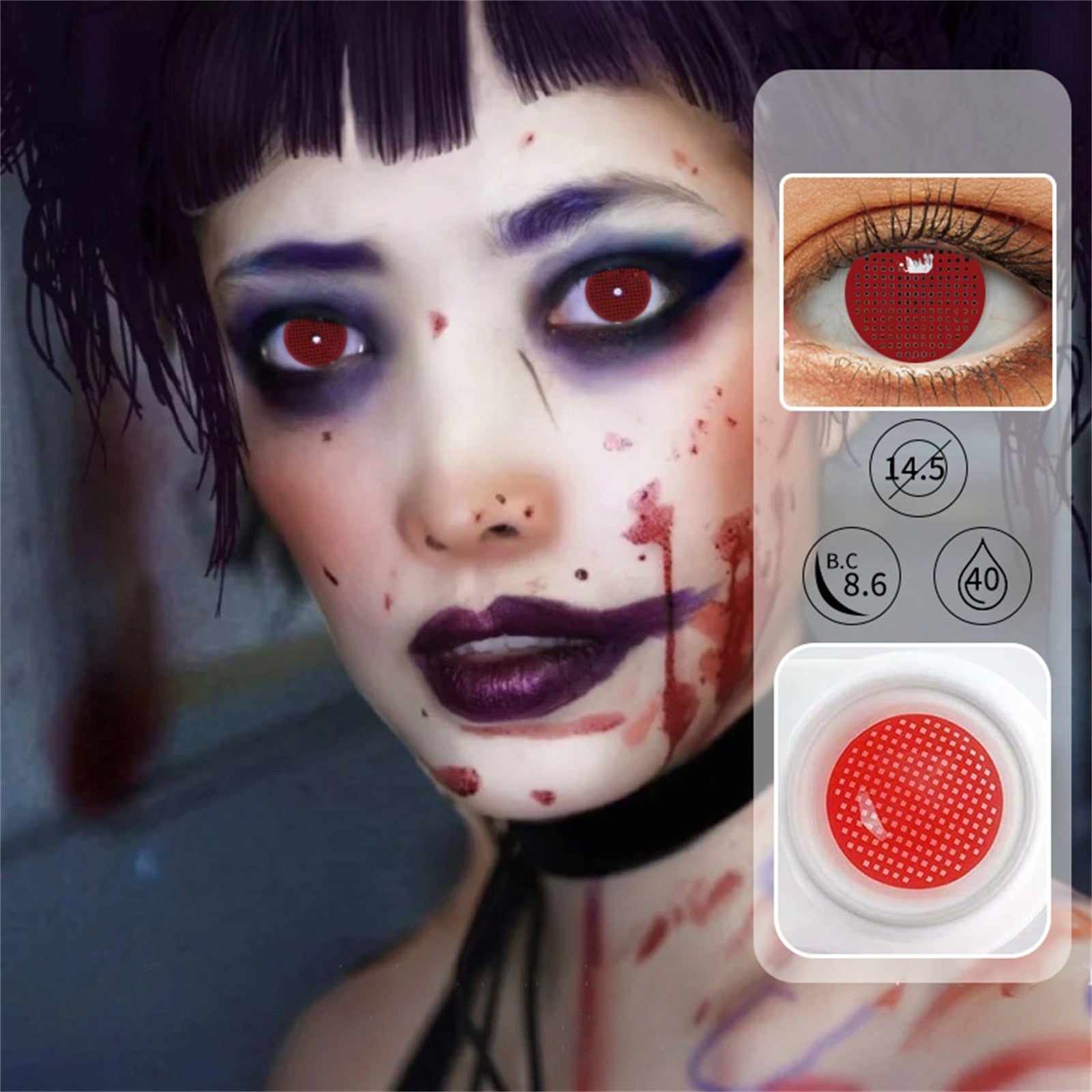 Description

No matter the occasion, Blind Red Lenses are a surefire way to get noticed. Whether its for that big Halloween party you've looking forward to all year or just a simple prank on a cowardly friend, these lenses are certain to be a fright and/or a delight.

Details:

1 Pair of Contact Lenses
Wear for maximum of 8 hours
Buy without prescription
Perfect for both dark and light-coloured eyes
Wear Occasion Halloween – Cosplay – Fancy Dress and Natural Coloured Contacts
Contains 40% Water
Diameter of lens: 14.5mm (approx.)
Packaged in sterile buffered isotonic saline
Instructions Included with Package
Blind Red is a Blind Lens with no Pupil cut out

Please Note: Wearing Blind and Full Eye Sclera can blur your vision foggy, but Should be able to see through them in a limited capacity. You should not perform any activity which requires use of your correct visions such as driving.
FREE U.S. SHIPPING
over $99.00